Talia Service-Hardy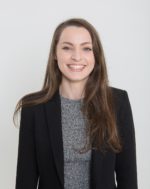 Property Manager
Commencing her career in Real Estate in 2012, Talia has become known for her efficiency and professionalism. Specialising in Property Management, Talia has developed a thorough understanding of the importance in offering a consistently high level of service to ensure your property is managed to an impeccable standard from the beginning through to the end. Talia prides herself on her communication and organisational skills, attention to detail and willingness to go the extra mile when helping clients with any of their Real Estate needs.
A resident of Blackmans Bay, Talia is passionate about property and the lifestyle that Tasmania and more specifically Kingborough provides.
With enthusiasm and a 'can do' attitude, Talia is thrilled to be continuing her career in Real Estate with Elders Kingborough.
Licensed Property Representative - (sales and property management) Real Estate Institute of Tasmania
Certificate III in Property Services (Agency) Real Estate Institute of Tasmania
03 6267 2556
0411 142 556
Talia's Awards

Outstanding New Talent - Property Management 2016