Our People
At Elders Real  Estate Kingborough we specialise in selling and renting residential and rural properties in the Kingborough and Channel regions. Located in the heart of Margate – the gateway to the D'Entrecasteaux Channel, Bruny island and beyond, our team has over 25 years' local real estate experience. By sharing our knowledge and providing clients with accurate information, we aim to make your property decisions some of the most informed, profitable and enjoyable decisions you make in your life time. We have the negotiating skills and professional marketing methods required to deliver a first-rate outcome in the sale or management of your home. From suburban residential family homes to rural properties, we are always ready and equipped to get the job done and exceed your expectations. When you choose us, you are not just selecting an agent to sell your home – you are engaging a team of highly motivated, local experts with all of the databases, systems, strategies and tools you will need to ensure your home has the best exposure and the best possible outcome. 

Whether buying, selling, renting or investing, we aim to consistently provide the best real estate experience for each of our clients, every time.

Wendy Nielsen

Having spent the past 10 years within the Real Estate industry and also coming from an extensive background in legal administration, Wendy brings an abundance of experience and knowledge to Elders Real Estate Kingborough.
Mother of three, Wendy has resided locally for 20 years and enjoys being active in the community, including 12 years involvement with the Parents & Friends and the Fair Committee of St Aloysius Catholic College.
Well known for her impeccable customer service, Wendy understands the importance of consistent communication and strong attention to detail enabling her to establish and maintain a long term rapport with both buyers and sellers.  Wendy's warm and friendly disposition ensures a positive experience for all who deal with her. 
Wendy is thrilled to manage the team at Elders Real Estate Kingborough.
Talia Service-Hardy

Commencing her career in Real Estate in 2012, Talia has become known for her efficiency and professionalism. Specialising in Property Management, Talia has developed a thorough understanding of the importance in offering a consistently high level of service to ensure your property is managed to an impeccable standard from the beginning through to the end. Talia prides herself on her communication and organisational skills, attention to detail and willingness to go the extra mile when helping clients with any of their Real Estate needs. A resident of Blackmans Bay, Talia is passionate about property and the lifestyle that Tasmania and more specifically Kingborough provides. With enthusiasm and a 'can do' attitude, Talia is thrilled to be continuing her career in Real Estate with Elders Kingborough.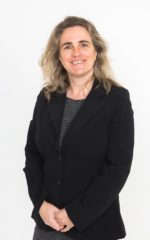 Email me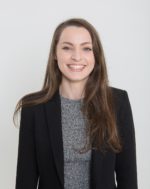 Email me