Our People
At Elders Real  Estate Kingborough we specialise in selling and renting residential and rural properties in the Kingborough and Channel regions. Located in the heart of Margate – the gateway to the D'Entrecasteaux Channel, Bruny island and beyond, our team has over 25 years' local real estate experience. By sharing our knowledge and providing clients with accurate information, we aim to make your property decisions some of the most informed, profitable and enjoyable decisions you make in your life time. We have the negotiating skills and professional marketing methods required to deliver a first-rate outcome in the sale or management of your home. From suburban residential family homes to rural properties, we are always ready and equipped to get the job done and exceed your expectations. When you choose us, you are not just selecting an agent to sell your home – you are engaging a team of highly motivated, local experts with all of the databases, systems, strategies and tools you will need to ensure your home has the best exposure and the best possible outcome. 
Whether buying, selling, renting or investing, we aim to consistently provide the best real estate experience for each of our clients, every time.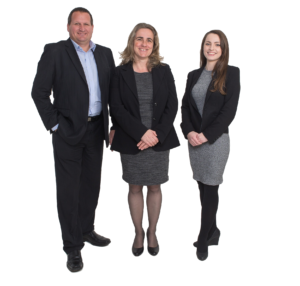 Mark Riley


Mark began his Real Estate career in 2003 in The Huon Valley. He is a born and bred Huon Valley boy, who later relocated to the Kingborough area and currently lives in Margate. Starting his Real Estate career in the Huon Valley was a great launch platform for Mark given that not only himself but also his family is widely known across the Huon and Kingborough regions. In 2009 Mark relocated to the Kingston area to continue furthering his career opportunities. He has built himself a reputation for honesty and integrity, and he is widely known within the industry for these qualities. During the course of his career Mark has moved through the ranks to Management positions where he has not only continued to grow his personal business, but has also helped and guided his colleagues as they themselves grow their own businesses,  something Mark has taken great pleasure in being a part of and seeing them achieve their own great results.
Mark's purpose in Real Estate is to provide honest advice, attention to detail, and he continues to endeavour to bring a high level of trust and integrity to the industry. This helps to ensure that all of his clients receive the professionalism and quality service that they deserve. One huge aspect that Mark never forgets and openly discusses with all of his current and prospective clients is the fact that "I am working for you, and you have decisions and involvement about how and what we do, in selling your home", "ensuring that you and your family are the most important people in the relationship, not the Agent".
Outside of real estate, Mark is very much family oriented. He is married to his wife Jodie, also a country girl and they have two sons, Kayne and Tyler, and also a daughter Payge. Mark enjoys anything outdoors and working around the house whether it be a new building project or landscaping, camping or four wheel driving, however, spending time with his family remains his most enjoyable past time.
The other passion in Mark's life is clubs and the community. He relishes the opportunity to get involved and give back to kids and families in the Kingborough & Huon regions. Mark is currently heavily involved with The Kingborough Tigers Football Club – Junior & Youth Division and that is now also flowing through to the Senior arm of the Club. It is great to be involved and working on profitability through countless hours per week of voluntary time, then seeing those funds earned and raised being distributed back into programs, cheaper registrations and equipment in the club that all the kids and their families can benefit from.

Wendy Nielsen

Having spent the past 10 years within the Real Estate industry and also coming from an extensive background in legal administration, Wendy brings an abundance of experience and knowledge to Elders Real Estate Kingborough.
Mother of three, Wendy has resided locally for 20 years and enjoys being active in the community, including 12 years involvement with the Parents & Friends and the Fair Committee of St Aloysius Catholic College.
Well known for her impeccable customer service, Wendy understands the importance of consistent communication and strong attention to detail enabling her to establish and maintain a long term rapport with both buyers and sellers.  Wendy's warm and friendly disposition ensures a positive experience for all who deal with her. 
Wendy is thrilled to manage the team at Elders Real Estate Kingborough.

Talia Service-Hardy

Commencing her career in real estate in 2012, Talia has become known for her efficiency and professionalism. Specialising in Property Management for the past two years, Talia has developed a thorough understanding of the importance in offering a consistently high level of service to ensure your property is managed to an impeccable standard from the beginning through to the end. Talia prides herself on her communication and organisational skills, attention to detail and willingness to go the extra mile when helping clients with any of their real estate needs.
A resident of Blackmans Bay, Talia is passionate about property and the lifestyle that Tasmania and more specifically the Kingborough provides.
With enthusiasm and a 'can do' attitude, Talia is thrilled to be entering her fifth year in real estate with Elders Real Estate Kingborough.